There was a Surprising moment which happened to me  during my articleship period. So, let me illustrate this one.
Actually my birthday is on Sep 12th. I was allocated to GST and other works at client place .So, I Celebrated my birthday at client place with my fellow companions.It was quite a long time before I went back to my office.To my surprise, My all partners gave me a voucher worth Rs.1000 which we can buy books from that particular shop.Unlike other professionals or partners, they gifted  a voucher for my birthday by saying belated wishes which startled me a lot.Here is the voucher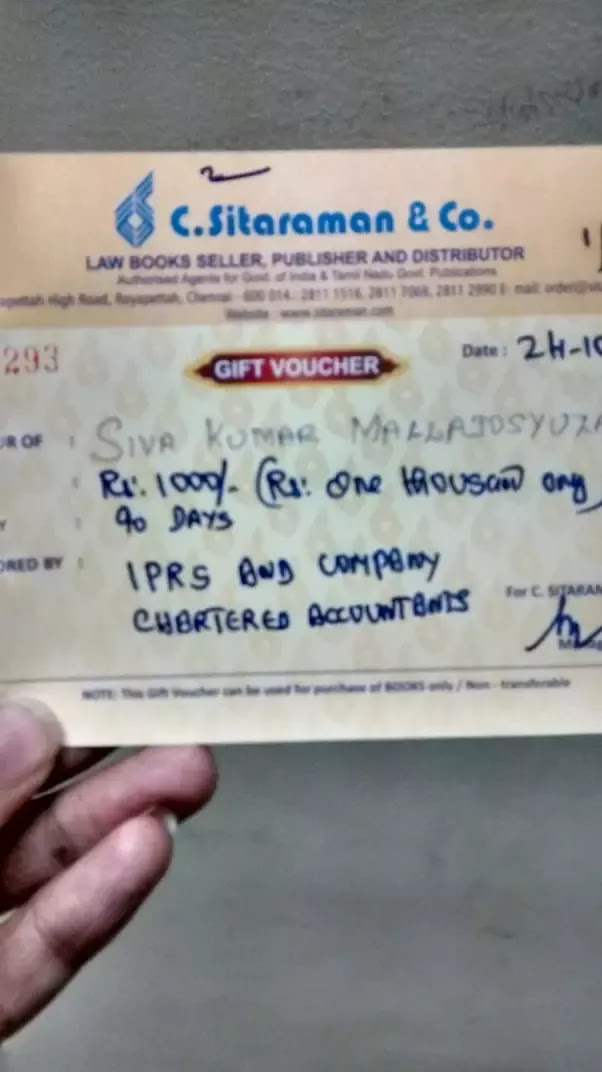 I love this move from them for the sake of keeping article students happy which makes me surprise. This is one of the  best Experiences during my articleship period.Glad to have such partners. Isn't it surprising?.
Conclusion
:Choose wisely before Selecting a Firm. So,  you can remain happy during the entire period of your life by remembering these three years.Thank you..
Comment your opinions below

.!! 😃